Tuesday-Friday: 9am - 2pm & 5pm - 8pm
Saturday: 9am - 2pm
671 Maltman Drive - Grass Valley - CA
Most books between $2 and $6 .. CDs/DVDs/Comics $1
Improve Your Life With Lots Of Reading/Listening/Viewing Material That You Purchase At Brown Banana Books
Cool Great Atmosphere - Super Alert Staff - Tropical Theme - Free BBB Sticker With Any Purchase
Support Your Local Your Local Alternative Bookstore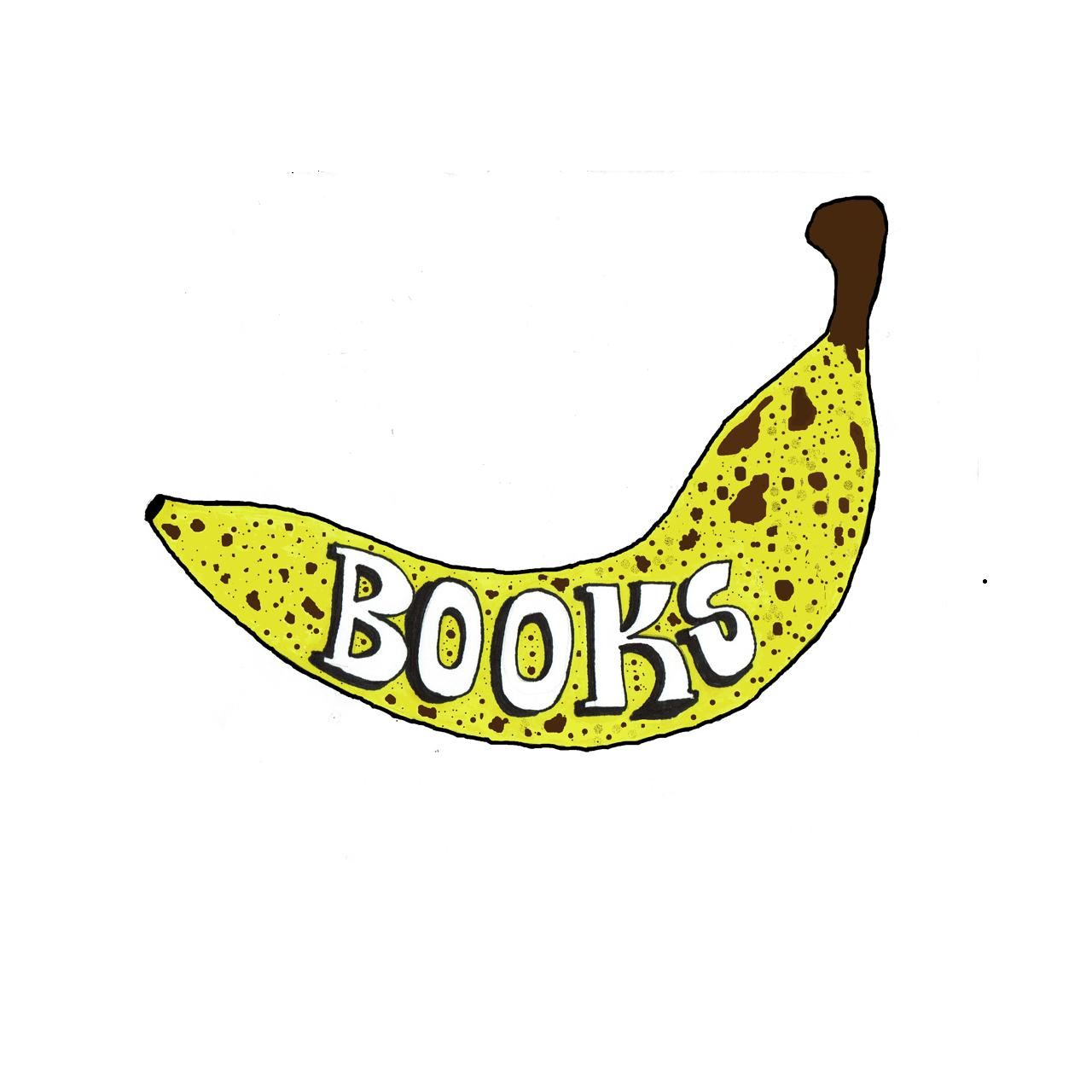 Brown Banana Books
Your Friend In Paper Based Entertainment!
And We Have CDs and DVDs($1)
Book Swap first Sunday Every Month 12-2pm
Open Mic: Tuesdays: 6-8ish. Call Ahead
Note: Books are sorted alphabetically by author so please know author name if you are looking for something specific.
<!new text 7.21.21 !>

Your friend in paper-based entertainment.
Most businesses are not your friend. They act like your friend, but just want to exploit the most primitive parts of your mind to get your money. Amazon wants you to be lazy, McDonald's wants you to be fat, and Facebook wants you to be stupid. NOT BBB. Brown Banana Books wants you to be healthy, think for yourself and to live another day buyin' more books from us.
NOTE: We accept donations but do not typically offer money or store credit for books. If you have an especially large collection or a very interesting book call us or visit us during business hours and maybe we can work something out.
We especially want your unwanted CDs.